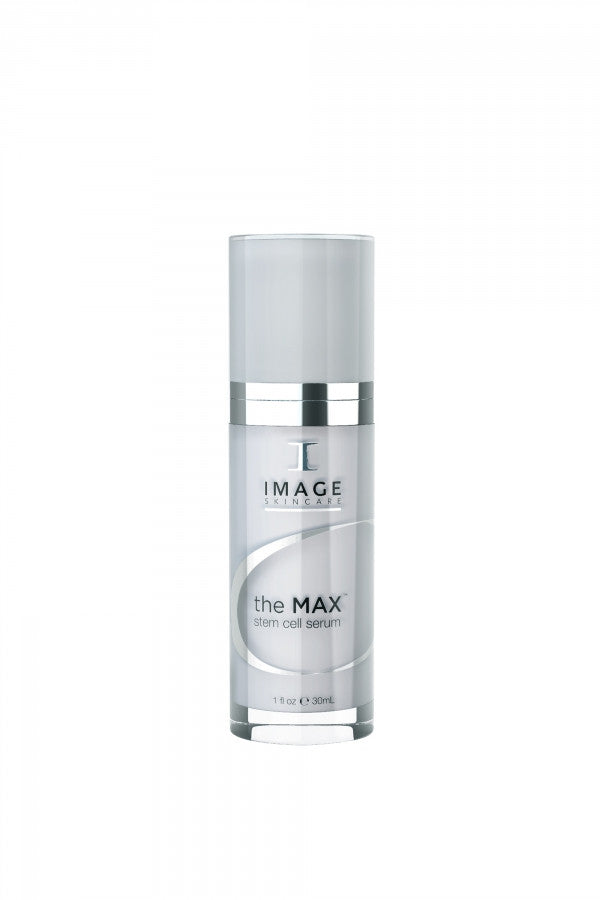 Image Skincare
Stem Cell Serum with Vectorize-Technology 1oz
---
Image Skincare The Max Stem Cell Serum is an innovative serum that revives your skin, adding dimension and radiance. Designed for use during both the day and night, a uniquely engineered blend of nutripeptides work together to plump and firm skin. Meanwhile, a stem cell complex improves the skinäó»s natural immunity and improves skin cell health.
This revolutionary serum will dramatically lessen fine lines from facial expressions, wrinkles, discoloration, sagging skin, and other aging signs.
A potent, highly concentrated mix of active ingredients gives you the MAXimum benefits while Image Skincareäó»s patented Vectorize Technology gives long lasting effects as ingredients are time-released over 48 hours. Youäó»re skin will be nourished longer for longer-lasting anti-aging benefits.
Recommended Skin Types
The Max Stem Cell Serum is perfect for all skin types. It is designed to correct the signs and symptoms of aging skin, and it is appropriate for even the most sensitive skin.
Benefits
Innovative apple stem cell technology rejuvenates skin cells, lengthening their life, speeding up regeneration, and increase their production of collagen
Prevents damage to skin cells
Lessens the appearance of fine lines and wrinkles from facial expressions or environmental factors
Reduces crows feet
Boosts the skinäó»s natural defenses against environmental damage
No fillers, parabens, or unnatural preservatives
How to Apply
Apply liberally and massage into a cleansed face every morning and before bed. After the serum has completely penetrated the skin, apply an SPF protecting agent and moisturizer.
---
Share this Product
---
More from this collection