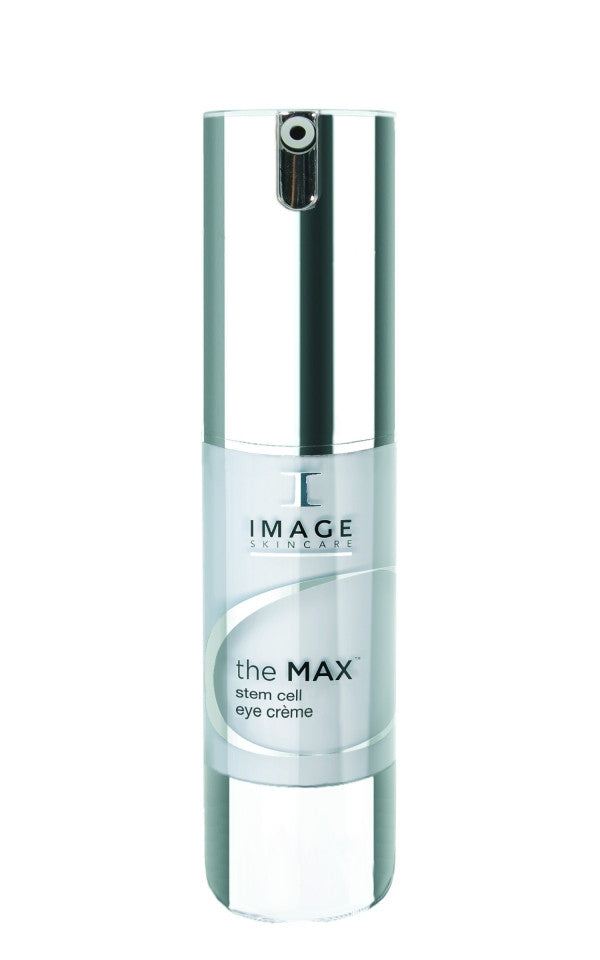 Image Skincare
Stem Cell Eye Creme with Vectorize-Technology 0.5oz
---
Since this creme contains natural ingredients along with nourishing hydrators, this product can brighten up tired eyes in no time. The serum uses cell-growth factors to barrage the skin around your eyelids and eyes increasing cellular activity, protecting your skin from the damage of free radicals and increasing celullar activity to reduce any sign of aging.
Benefits:
This creme will virtually make wrinkles around your eyes and fine lines disappear along with any dark circles, eye inflammation and puffiness. Apple stem, alpide edelweiss and grape are used to maximize the anti-aging effects of this product to brighten your look and to rejuvenate your skin. Women tired of looking at the mirror and see puffy, tired eyes with dark circles and bags should buy this item right away. A product like this is particuarly useful to hydrate your skin being used by people with sensitive skin types too.
Iimproving cell's regeneration and activity protecting your skin from environmental damage and free radicals is another thing this product does for you.
How To Use:
Apply the item both at night and in the morning. You can also apply it throughout the day if needed. Apply a dime-sized amount to your lower and upper eye lids. Reapply the product as needed for further moisturization. This serum also delivers prevention effects against the againg process. This eye creme contains nutripeptides working synergistically to plum the skin. You will see an outstanding difference of healthy skin around the eyes and eyelids as your wrinkles will be reduced by at least 50% making your skin look lighter and firmer as well. Its dispensing system is easily controllable, making your life even easier as well.
---
Share this Product
---
More from this collection