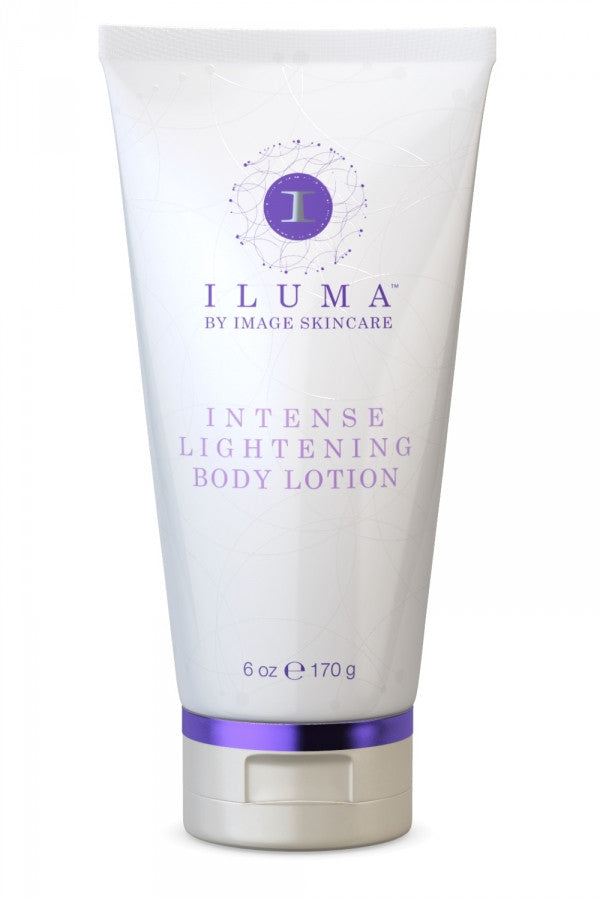 Image Skincare
Intense Brightening Body Lotion with Vectorize-Technology 6oz
---
Image Skincare ILUMA Intense Brightening Body Lotion comes in a full-size container of six ounces. This lotion is the perfect product for skin with hyperpigmentation, discoloration, dark spots, dark areas, or an uneven tone. The product provides dramatic results, and the effects are prolonged for up to a 48-hour period. A trademarked technology provides time-release action, and a special complex of ingredients noticeably improves the appearance of the skin. This lotion is lightweight and is not greasy to the touch. It has a scent that is light and pleasant.
The Ingredients in This Product
The ingredients in this product combine to deliver results that will amaze you. Dipeptide-16 is a whitening agent that helps to give your skin tone a more even appearance. Licorice root naturally lightens the skin, and Indian Kudzu naturally brightens the complexion. Daisy flower blossoms inhibit the discoloration of the skin. Turmeric root extract is a powerful antioxidant that works to protect the skin from environmental damage. It also improves the balance and tone of your skin, and it gives it an overall radiance. This lotion also contains natural ingredients with anti-inflammatory and skin-conditioning properties.
How To Use
This product was designed to be used on the body, and you should not apply it to the skin on your face. Be sure to cleanse and exfoliate your skin before you apply the lotion. Massage it evenly on your skin, and allow it to penetrate the surface of your skin before you dress. To get the best results from this product, you can use it on a daily basis. When you apply the lotion regularly, you will experience a noticeable improvement to your skin. Uneven, discolored skin becomes radiant and looks healthier than ever.
---
Share this Product